Kutandara wants to help you Go Solar!
Kutandara has partnered with Powur, a technology company providing clean energy solutions through solar panel installation services, and Ian Scheuerumann of Integrity Photovoltaic, Independent Powur Consultant, to bring Solar Power to the people!
Why Go Solar?
Fight the climate crisis by using renewable energy
Add significant value to your home
Reduce or eliminate your monthly electric bill
Start saving immediately with $0 down and 1%-3% interest financing
Support sustainable projects in Zimbabwe when you Go Solar through Kutandara
Is Solar Right for You?
Do you live in a single-family home?
Do you own your home?
Are you tired of rising energy costs?
Kutandara is Partnered with Powur – Bringing Solar Power to the People!
Powur is the fastest-growing, nation-wide solar company
Powur is a certified B-Corp
Powur is an A+ accredited business
Powur is the first compay to offset 100% of carbon emissions
Powur's visions is to accelerate the adoption of sustainable energy worldwide
Powur gives back through its solar ambassador program, making a $1,000 donation for each new solar customer Kutandara refers to support our 1) ongoing work and 2) new sustainability projects on the ground in Zimbabwe
Environmental Justice in Action
It's clear that the impacts of the climate emergency are not evenly distributed around the world. It's a well-known fact that the countries and peoples that contribute the least to the climate crisis are negatively impacted the most.
That's why for every donation Powur makes to Kutandara, 50% is invested in sustainability projects on the ground in Zimbabwe. With our trusted contacts and connections – relationships that span three decades – you can rest assured that your solar installation project is also fighting the climate crisis and environmental injustice in Zimbabwe!
About Ian Scheuermann, Independent Powur Consultant
Ian Scheuermann is a long-time aficionado of Zimbabwean marimba music, supporting and encouraging his father, mother, sister, stepsister, and stepfather as they each enjoyed years of Kutandara classes and performances.
Ian was looking for a way to give back and approached Kutandara with the idea of partnering with Powur's ambassador program, which rewards referring organizations ("ambassadors" – Kutandara) with incentives (donations to our 501c3 – $1,000 per project).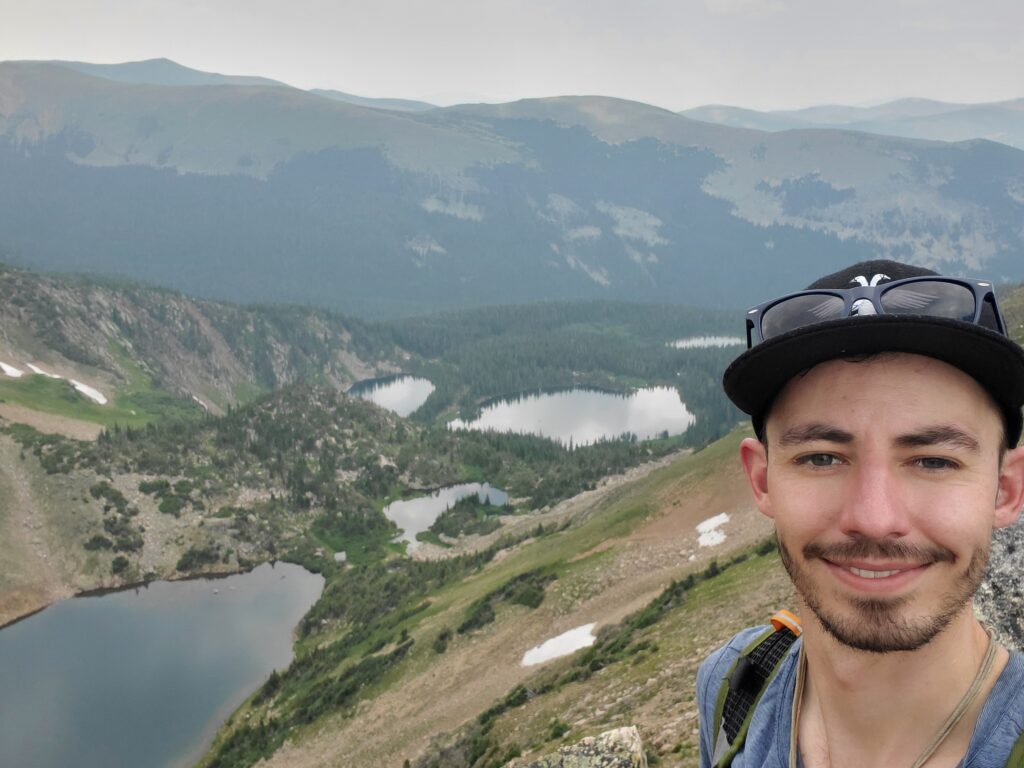 As a former solar installer, Ian knows the ins and outs of solar installation and is eager to help homeowners decide if solar is right for them. Ian originally got interested in solar because of his love of the natural world, our human impact on the environment, his concern about climate change, and a way for him to combat the climate crisis.
All new Power solar projects that come through Kutadara will help Kutandara live more fully into our mission, part of which is to connect to the peoples and cultures of southern Africa, recognize and build on the interdependence of the members of our community, and engage others in our success.
Get a quote today with Kutandara's unique Powur ambassador link, or contact Ian today to find out if solar is right for you!