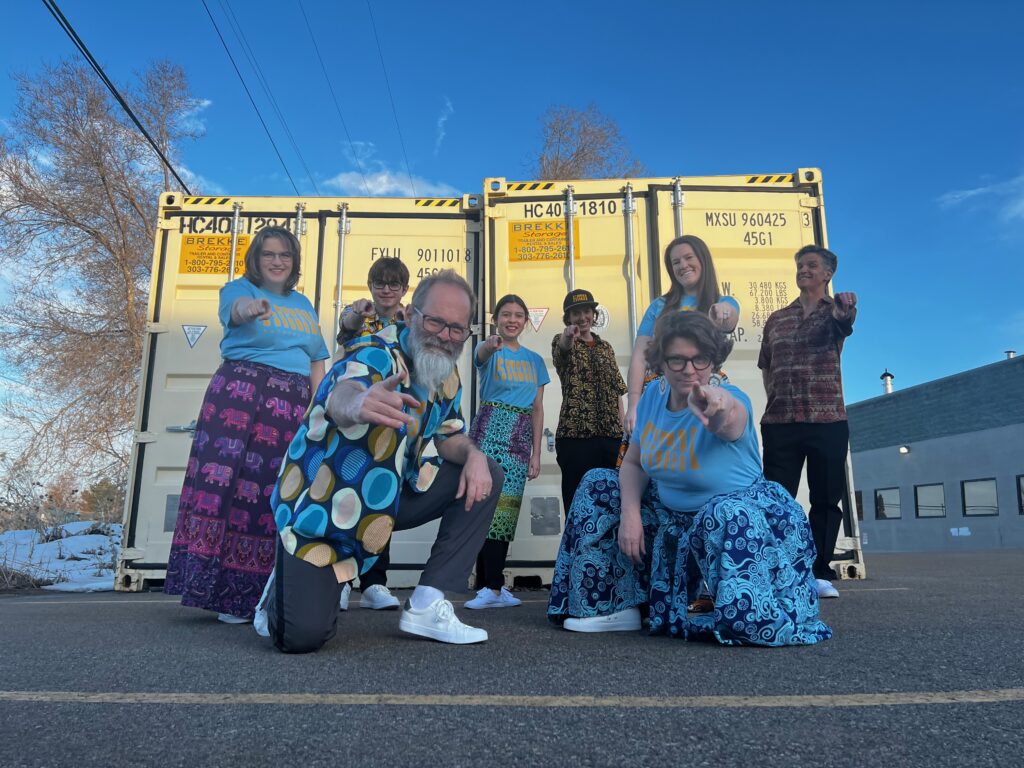 Kutandara fuses ancient African music traditions with indie-pop, rock, jazz, gospel, classical, and world folk influences. Their exuberant and hi-energy polyrhythmic performances manage to be innovative and deeply-rooted at the same time. Kutandara means to come together and have a good time, which is the group's purpose as they exchange energy of music and movement with their audiences.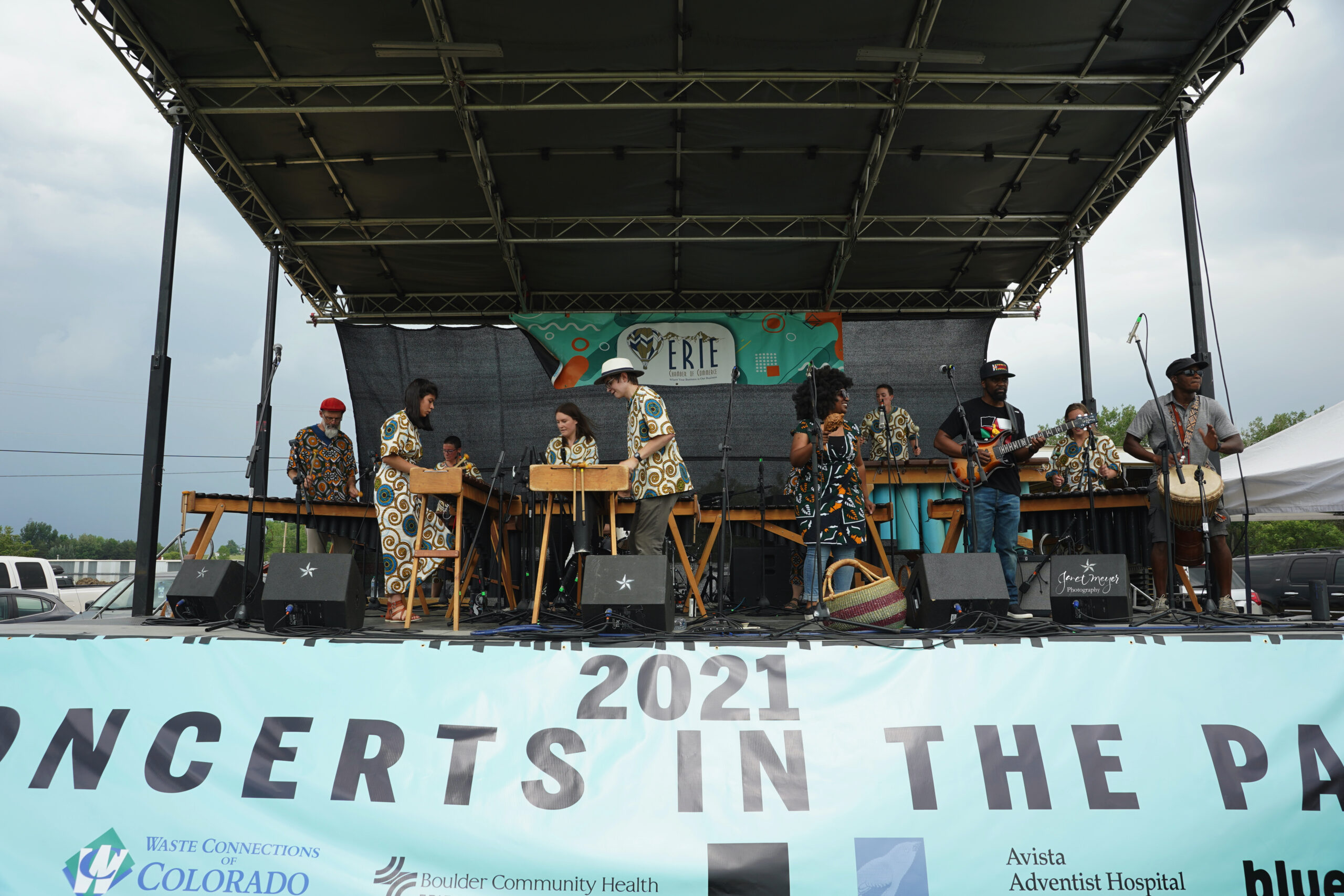 "Kutandara showcases the best world music talent."
—The Boulder Weekly
Kutandara has performed at the Boulder and Aggie Theaters, Boulder Creek Festival, Colorado Performing Arts Festival, and many other festivals and concert series around the front range.
"Kutandara pounds out infectious polyrhythms . . . the music is irresistible."

— New West Magazine

"Kutandara is all about having fun."
—Colorado Daily
The Bands
Kutandara Kombi
3 marimbas, electric mbira, drum set, hosho, guitar, vocals
Kutandara Kombi is our "little" band (just like a kombi is a little bus…or mini van…in developing countries). Our footprint is smaller, our instrumentation is scaled down, but you won't miss the big sound. Audiences will hear drum set, electric mbira, guitar, electric bass, and percussion along with a 3-piece marimba trio in a Kutandara Kombi concert. Kutandara Kombi plays a mix of traditional Shona mbira tunes, contemporary Zimbabwean pop songs, and an eclectic variety of current top forty jams.
Kutandara Marimba
7 marimbas…straight up!
Kutandara Marimba is our professional 7-piece marimba House Band, including bass, baritone, tenor, alto, and soprano marimbas. The sound is pure marimba, as it is taught and performed in Zimbabwe. This is our signature marimba band! If marimba is the sound you are looking for, Kutandara Marimba is your band!
Kutandara Marimba Experience
7 marimbas, drum set, hosho, vocals…and more!
Kutandara Marimba Experience is our biggest sound, with a stage full of musicians. Audiences will hear drum set, electric mbira, guitar, electric bass, and percussion along with the 7-piece marimba orchestra in a Kutandara Marimba Experience concert. You never know what will happen!
The Musicians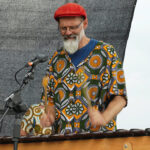 Randy McIntosh, Artistic Director
marimba, mbira
Randy started out on piano and cello, but as soon as he heard African drumming in college, he was hooked. What better way to combine his years of classical keyboard training and new-found love of African drumming rhythms than the Zimbabwean marimba? Randy graduated from Colorado State University in 1992 with a bachelor's degree in music, and from the University of Colorado in 1996 with a master's degree in music composition. After all this time, Zimbabwean music keeps calling him to learn, teach, perform, and compose.
___________________________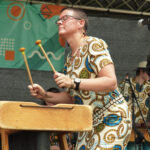 Amy Stewart McIntosh, Program Director
marimba, vocals, hosho
Amy began studying piano at age 6, dance at age 8, woodwinds at age 10, and theater at age 12. She could usually be found on her parent's fireplace ledge in the living room belting out songs while forcing her younger siblings to be the "audience." By the time Amy left home, she had already marched in the University of Michigan's Marching Band (Go Blue!), tap-danced and sang in show choirs, swung from trapezes in community theater musical productions, and landed several paid, professional teaching (saxophone) and solo singing (she's an alto) gigs.
Her favorite place to be is in front of an audience sharing her love of music and performance. Amy is adept at many African instruments, but especially loves marimba and hosho, and plays both with style and grace.
___________________________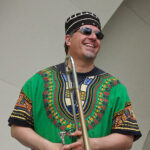 Jon Stubbs, Instructor
drum kit, vocals, electric bass, horns
Multi-instrumentalist Jon Stubbs performs and composes music for a variety of ensembles, theater & dance productions, and television series. Beyond his work with Kutandara, he is also a founding member of the internationally-acclaimed instrumental group Hamster Theatre, plays with renowned local AfroFusion group ZiMBiRA, and is a regular in the live pit orchestra of BDT Stage.
Jon has taught instrumental music at September School and Alexander Dawson School and continues to teach privately in Lafayette and Boulder. He is passionate about helping students reach new artistic levels with their instruments. Jon also loves to explore music and sound through composition, arranging, and recording.
---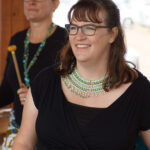 Heather Doty
marimba
Heather started her musical journey as a flutist, but always envied the percussionists having fun beating on stuff in the back of the band. After graduating college with degrees in music and engineering, she was singing soprano with a local community chorus when they performed a piece for choir and marimba ensemble (composed by none other than Randy McIntosh). After being a Kutandara groupie for a year or so, she signed up for her first marimba class, and the rest, as they say, is history! Over 15 years later she is still playing and learning and loving this music. Heather uses her other degree as a project engineer in the aerospace industry, and recently completed her term as president of the Society of Women Engineers.
---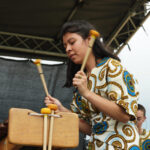 Maria Elron
marimba
Maria has been playing marimba she was very young. During the pandemic, Maria also joined Kutandara to challenge what she already knows and teaches her new skills. Aside from school and Kutandara, Maya is a dancer at Boulder Ballet and enjoys choreography, singing, and dancing.
---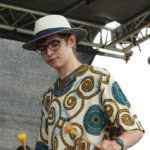 Perry Lawrence
marimba, mbira
Perry started playing Zimbabwean music on djembe at age 5, and transitioned to marimba at age 6. For many years, Perry played with the teen band Takapenga at Kutandara Studios, suggesting the new name for the band himself after a Culture and Music Immersion Trip to Zimbabwe with Randy and Amy in 2017. Now at 17, he has been playing marimba for over half his life!
Perry says, "Playing marimba with Kutandara keeps my life balanced; the music is vibrant and upbeat and is the perfect remedy to convert an average day to an awesome day!" He appreciates that playing Zimbabwean music gives him a foundation to appreciate the global society in which we live.
---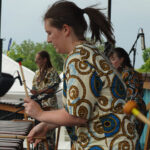 Claire O'Quinn
marimba, mbira
Claire has been part of the Kutandara family for nearly twenty years, starting with taking youth classes when she was 8. She found her second home at Kutandara performing with both Shamwari and Kutandara over the years, returning to Boulder for the summer during college to teach and direct summer camps, facilitate team building activities at teen retreats, and volunteer.
After college, Claire returned to the Boulder area to teach middle school math and re-immersed herself in the community: rejoining Kutandara, participating in the 2017 and 2018 Music & Culture Immersion Tours to Zimbabwe, and eventually joining the Moon & Stars Board of Directors.
When Claire isn't teaching math or playing marimba, she enjoys running, time with her family and dog, and having coffee with friends.
---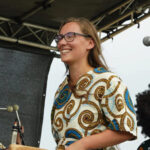 Elena Parthemer
marimba
Elena grew up listening to local marimba ensembles in her hometown, of Eugene, Oregon and was always drawn to the sound and energy. Many years later, she took her very first marimba class at Kutandara in 2018, and quickly fell in love with the music, culture, and community. Elena joined Kutandara in 2019 and has now contributed to numerous virtual projects, performances, Moon & Stars Galas, and her first ZimFest event in 2021. Elena looks forward to more live performances, connecting with more guest Zimbabwean artists and teachers, and visiting Zimbabwe in the coming years!
When not playing marimba, you will find Elena teaching math, training or performing circus arts, traveling, playing outside, or spending time with her beloved partner and pup.
---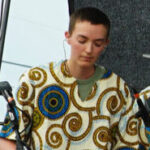 Charlie Plehaty
marimba
Charlie grew up in Erie, Colorado, playing the trombone but quickly dove into the other brass instruments. Mainly a tuba enthusiast, Charlie graduated from the University of Northern Colorado with a degree in instrumental music education and now teaches general music at Lyons Elementary.
---