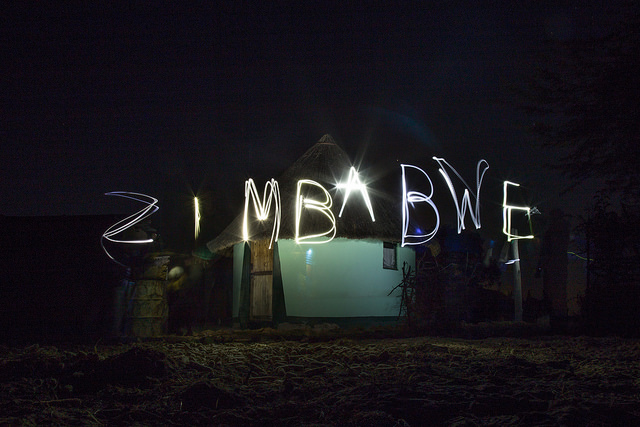 ---
Been wanting to travel to Zimbabwe? We've got you covered! We are currently in the midst of our 2023 Tour with our friends at Dreams and Tsoro Arts in Zimbabwe June 21-July 20, 2023.
Here's what 2022 Tour participants are saying:
"I really liked that I didn't feel like a tourist; I felt fully immersed."
"There was deep transformation and processing of emotions that came out of the experience for me, and that felt hugely meaningful."
"I really liked having a constant group of Zimbabweans around us so we could get to know them and the culture more deeply."
"This Tour blew me wide open in a wonderful way. Not only do I have a new understanding of how privileged I am, but I feel like I'm walking in the world differently with this new knowledge."
"I loved the reactions to our performances!"
"I can't thank you enough for what an incredibly rich experience this was. It was truly the trip of a lifetime."
"The Tour leaders were absolutely incredible!"
"This was a magical, life-changing experience that will stick with me forever."
Part 1: Mbira Retreat (7 days)
Wednesday, June 21: Arrive and Orient
Depart Denver on June 19th and arrive at Harare International airport on Wednesday, June 21st. Your leaders and guides will accompany you to It's a Small World Backpacker's Lodge outside of Harare in the medium-density township of Avondale. Settle in, shower, enjoy a group dinner / orientation together, and sleep.
Thursday, June 22: Relax
Today is the day for your leaders to accomplish a number of important logistics and safety tasks. Tag along with Amy and Taffie for errands, or relax by the pool and meet the Small World staff. Dinner together "on-your-own" in Avondale.
Friday, June 23: Travel to Retreat Site
Travel with our Zimbabwean guides outside of Harare to Chinoyi and settle into our private Airbnb home. Take your first group mbira lesson with our gwenyambira instructor/s Patience Munjeri and Irene Chigamba.
Saturday, June 23-Tuesday, June 27: Mbira Immersion
Participate in group mbira workshops each morning and afternoon, with plenty of time for personal practice, relaxing, and socializing with our group of mbira aficionados. Spend a ½ day at the Chinoyi Caves, an amazing local wonder. Learn from our teacher/s more about traditional Shona spirituality and mbira's role in it through stories and historical information. If there is interest and availability, participate in a traditional water ceremony.
Wednesday, June 28: Return to Avondale
After our last morning mbira session, Part 1 participants will return from Chinoyi while Part 2 participants are met at the airport by our guide and driver. We'll unite with our full Part 2 tour group at Small World Lodge and come together for a group dinner / orientation in the evening.
Part 2: City Life / Rural Life (8 days)
Thursday, June 29: Avondale
Take in our urban surroundings with a guided morning trip to Avondale Shopping Centre. Stop for an espresso at Cafe Nush, and then browse the traditional African Market next door. Eat dinner at Gava's, a local outdoor sadza restaurant and performance venue. See some late-night nightlife and live music with our Zimbabwean friends and guides.
Friday, June 30: Magaya Family / Humwe Arts Center in Mhondoro
Submerge yourself into rural life! Slow down and connect with our tour group, our hosts, and the land on which we will be hosted. Join our host family and village elders for a welcome ceremony and visit the grave of Sekuru Cosmas Magaya. Eat your first meal in a traditional kitchen hut with fresh, local food and stay your first night in a traditional sleeping hut.
Saturday, July 1-Monday July 3: Life in Kumusha
Mix with the Humwe Marimba / Mbira Club and do a workshop exchange together. Meet the villagers, including Cosmas Magaya's huge extended family. Visit the Nhimbe Preschool to meet and perform for the teachers, staff, and children. Study mbira each morning and afternoon with Cosmas Magaya's son, Mudavanhu Magaya, and his assistant. Study sessions and individual assistance will be available from Jacob Mafuleni as needed.
Tuesday, July 4: Return to Avondale
After a short mbira review session, pack up and say goodbye to our friends in Mhondoro. On the way back to town, stop at the home of mbira maker Sam Bvure for a tune-up of your instrument/s and to see his small, but efficient, workshop. Celebrate trip participants' June/July birthdays with a group dinner at Small World Lodge.
Wednesday, July 5: Mafuleni Family / Tsoro Arts in Dzivaresekwa
Travel to the nearby, high-density township of Dvizaresekwa (DZed). Perform for one another and share in a workshop exchange. Share a traditional meal of sadza with the Mafuleni family, Tsoro Arts students, friends, and neighbors. Later in the evening, back at Small World Lodge, join in an informal marimba jam session with Kutandara team members on our performance set of marimbas.
Part 3: Performance Tour (10 days)
Head out to the Small World gazebo for our first joint rehearsal of the marimba team. Our team this year will consist of members from both Tsoro Arts and Winad, and will be led by producer and director Blessing 'Coach Bled' Chimanga.
Participants in the 2019 Winad US Tour and 2022 PauShamwari Wedu Zimbabwe Tour will remember the thrill of learning the choreography, the arrangements, and the songs in order to present a collaborative show. We will bring our own music to add to theirs, and stitch them together with shared material finalized on-site in Zimbabwe.
Together with our collaborators from Winad and Tsoro Arts, the whole team will move around presenting our show at both schools and other performance venues. Our goals are twofold – 1: to fight racism by forging friendships across cultures and colors, and 2: presenting Zimbabweans with the message that Zimbabwean music, culture, and languages are worth preserving and showcasing.
This year's Performance Tour exposes us to some new audiences and venues, as well as new parts of Zimbabwe some of us have not yet seen! Our grand finale performance will be at the historic Reps Theater in Harare.
Part 4: Victoria Falls (6 days)
Some of us will get to finish our time in Zimbabwe with the ultimate tourist destination, while the rest of our team will be shepherded to the airport for their journey home by our friends and guides.
Victoria Falls is home to one of the seven wonders of the world. Our time in Vic Falls will include lounging by the lodge's pool (including spa treatments!), playing card games, and exploring the cute downtown Vic Falls shopping area, as well as:
Saturday, July 15, 2023
Early morning flight Victoria Falls from Harare
Transfer to Victoria Falls Backpackers Lodge to settle in
Afternoon time by the pool
Evening sunset dinner cruise on the Zambezi River
Sunday, July 16
Late morning group self-led tour of Zimbabwe's Victoria Falls National Park
Lunch at the Rainforest Café in Victoria Falls National Park
Afternoon browsing of traditional markets

Monday, July 17
Afternoon Elephant Encounter/Interaction
Evening sunset dinner run on the Bamba Tram
Tuesday, July 18
Morning black rhino game drive
Evening group braii with traditional dancers around the fire at our lodge
Wednesday, July 19
Morning by the pool
Afternoon transfer to Vic Falls airport / fly to Harare
Overnight at Small World Lodge in Avondale
Thursday, July 20: Depart
One final morning of packing and saying our goodbyes. Late morning transfer to the airport to begin our journey back to Denver.
Estimated cost per person*
Part 1: Mbira Retreat: $2,500
Part 2: Rural Life / City Life – $2,500
Part 3: Performance Tour – $3,300
Part 4: Victoria Falls: – $1,700
*Does not include roundtrip airfare DEN to HRE, or HRE to VFA, or travel insurance (recommended). These costs can fluctuate, but currently are $2,000+ and $500+ respectively for flights, and 5-10% of your fees for travel insurance.
---
"I'd recommend this trip to anyone interested in Zimbabwean culture, music, and meeting local people. It was wonderful to have Zimbabwean friends guide us and welcome us into their homes, rural villages, and world. What a treat for us to sit back knowing all was handled! Amy was always there to answer questions and at no stage did I feel uncomfortable…all signs of good leadership!" – Pam C., Canberra, Australia
"The 2018 Zimbabwe Tour was inspirational and life changing! We were pretty nervous about traveling to Africa but Amy melted away all our concerns, provided excellent logistics while still allowing for lots of spontaneous events, and provided opportunities for participating in Zimbabwean culture and music. This was the best tour I could ever imagine!" – Jim L, Homer, AK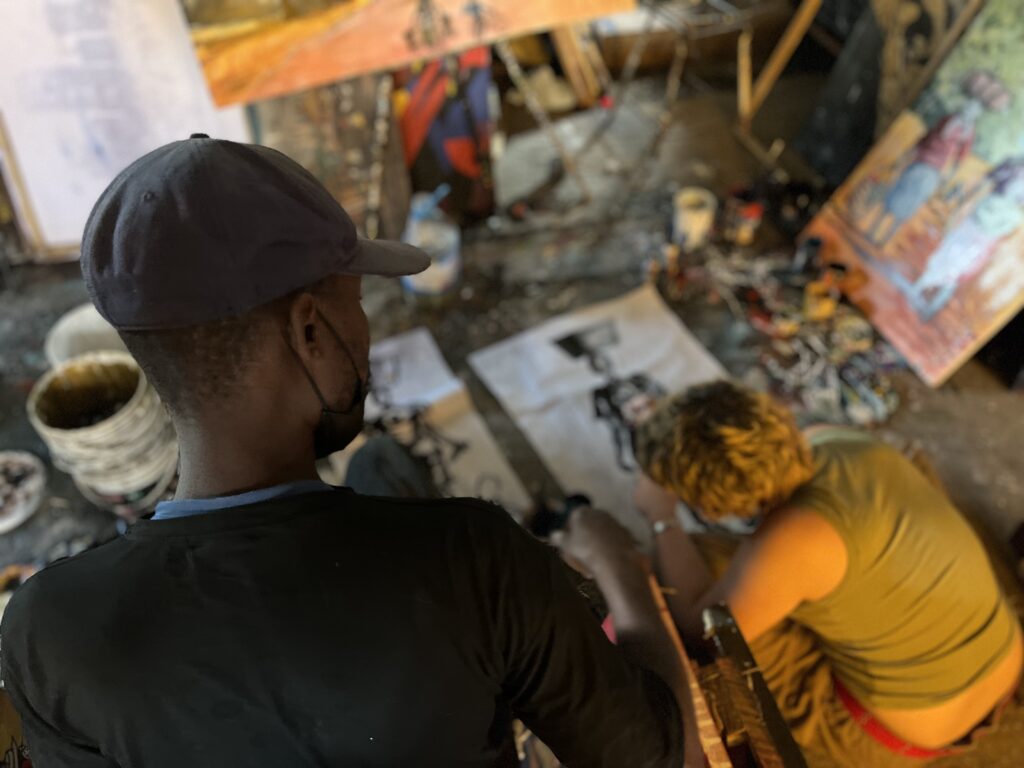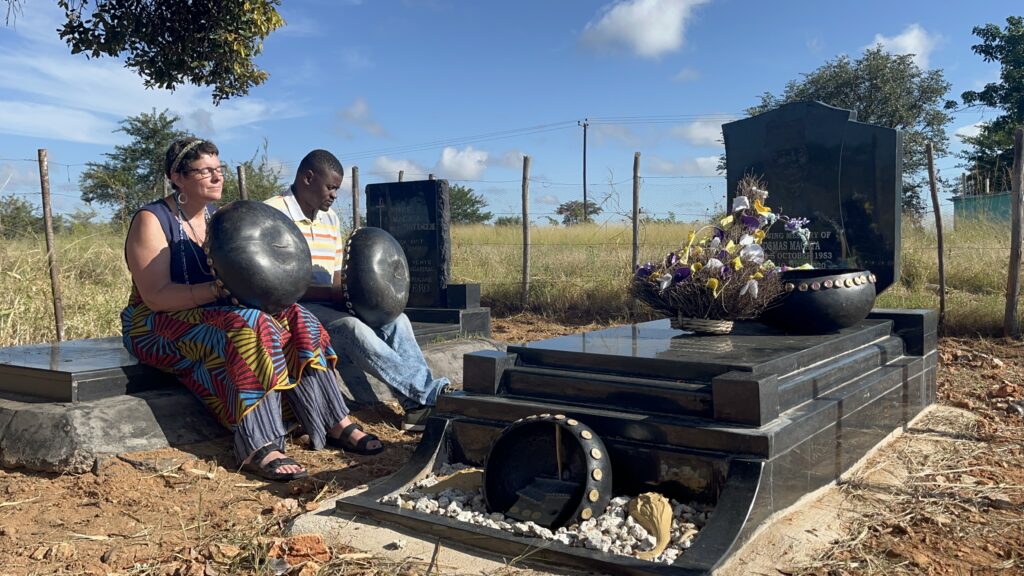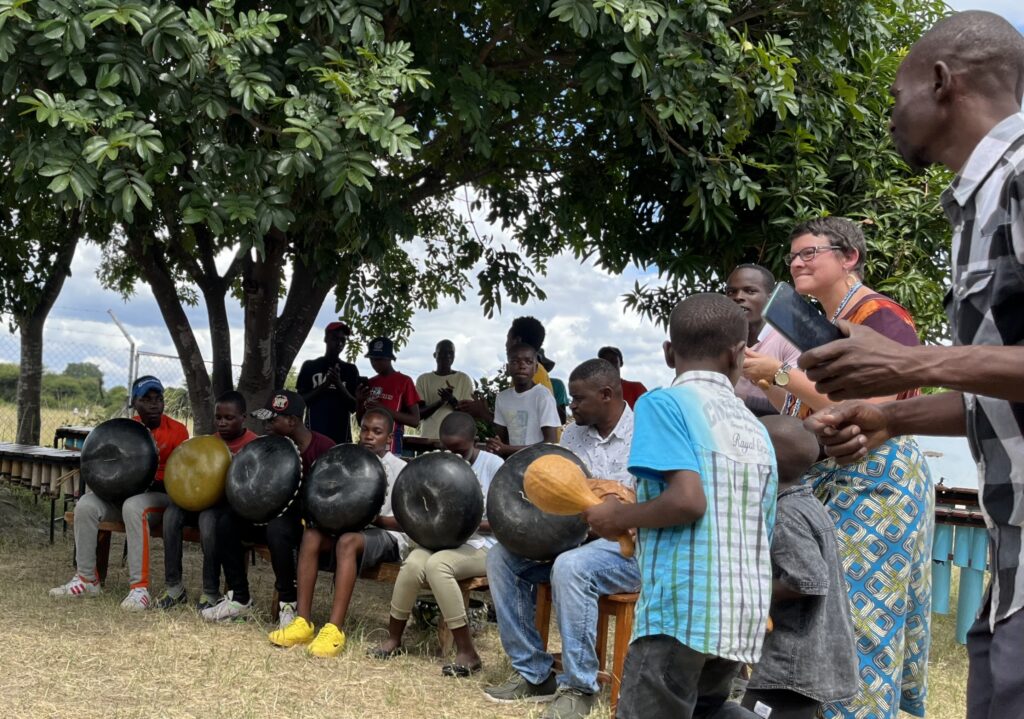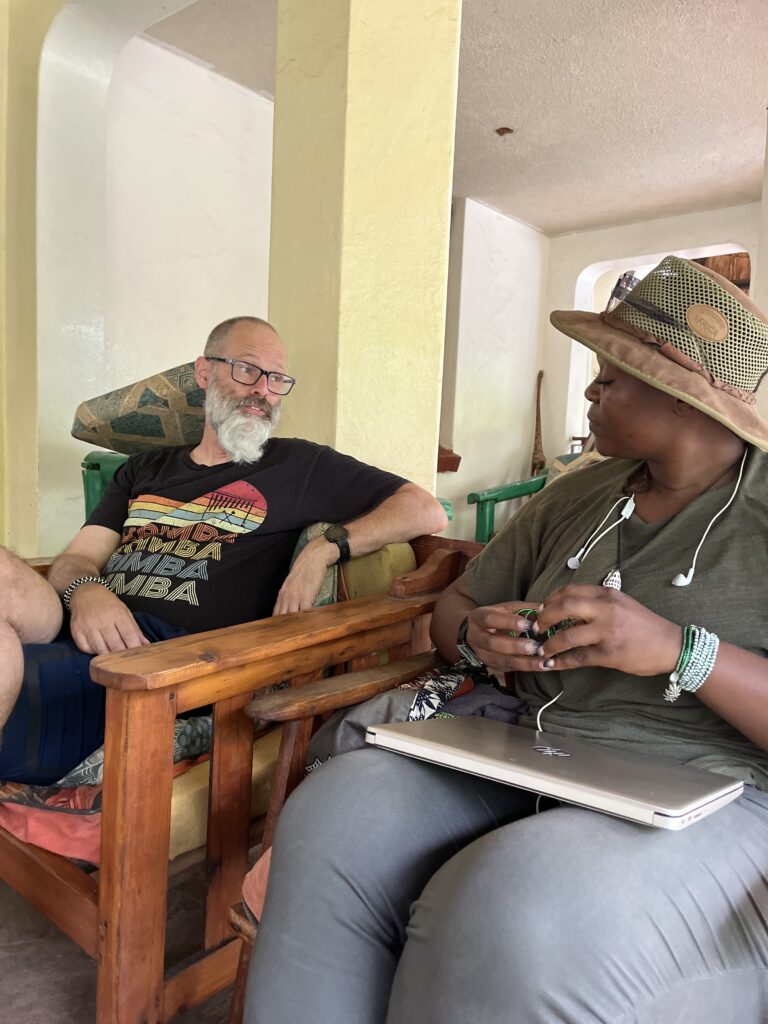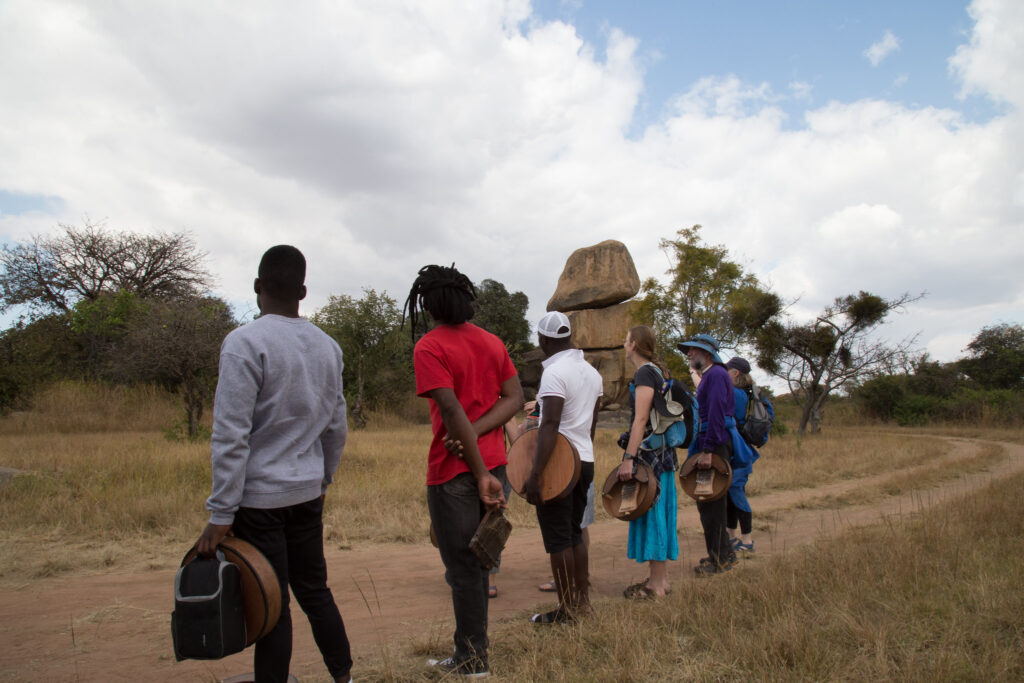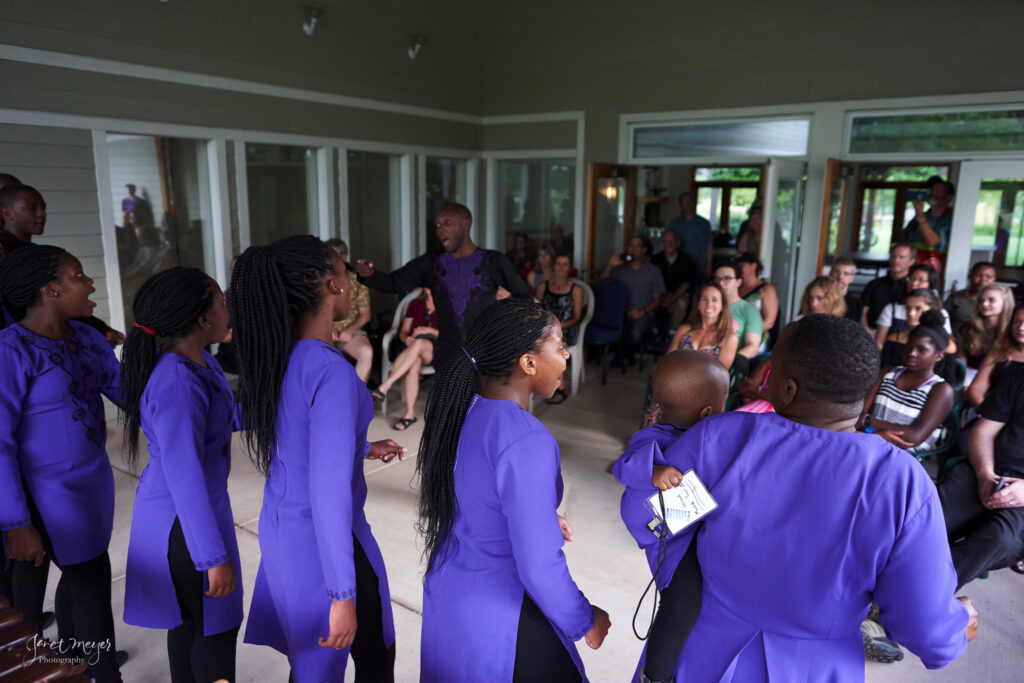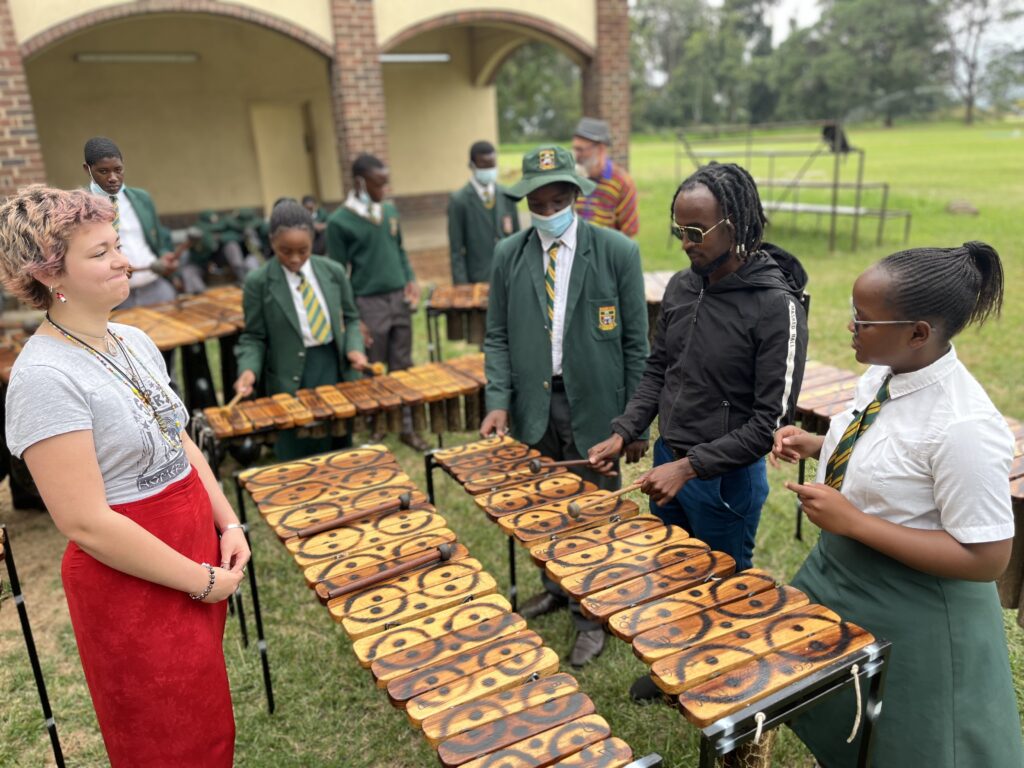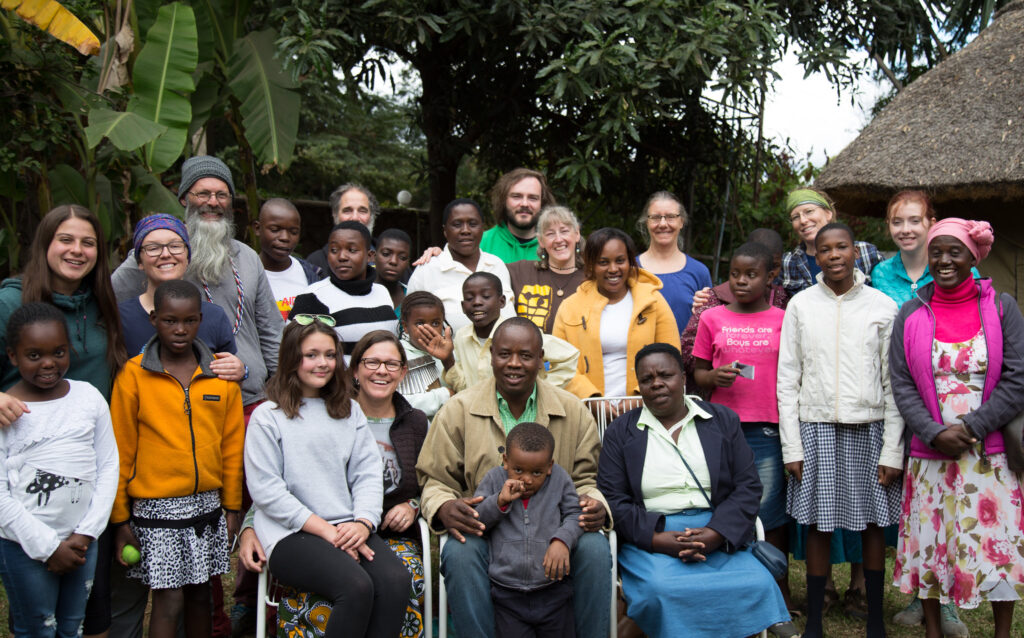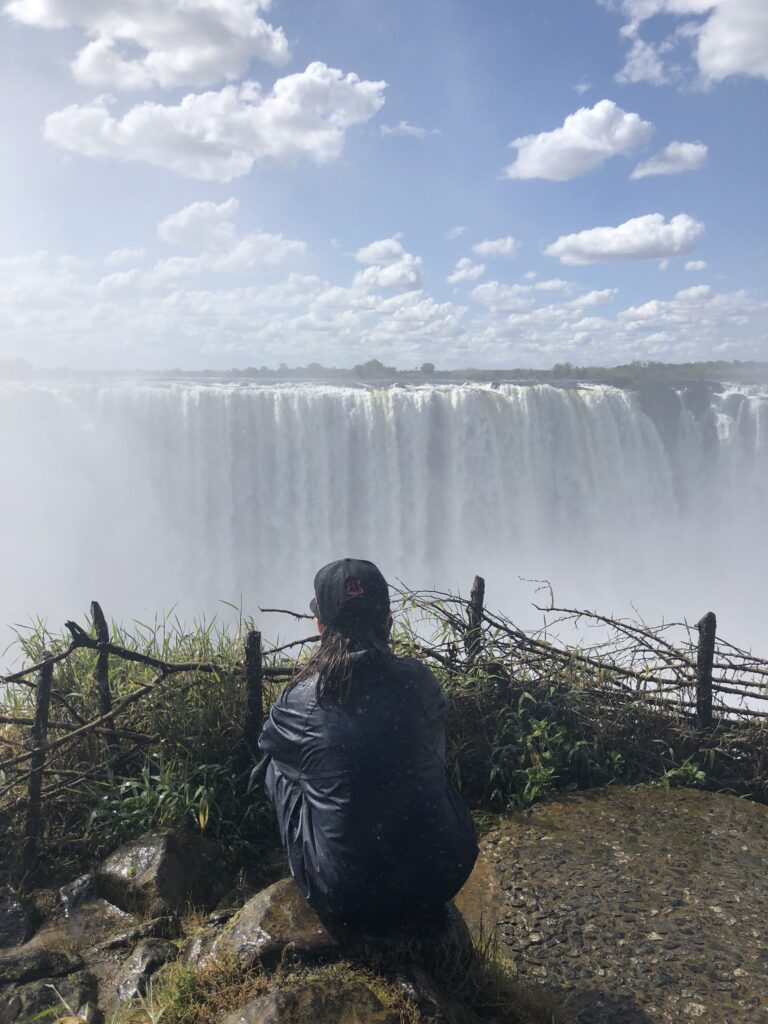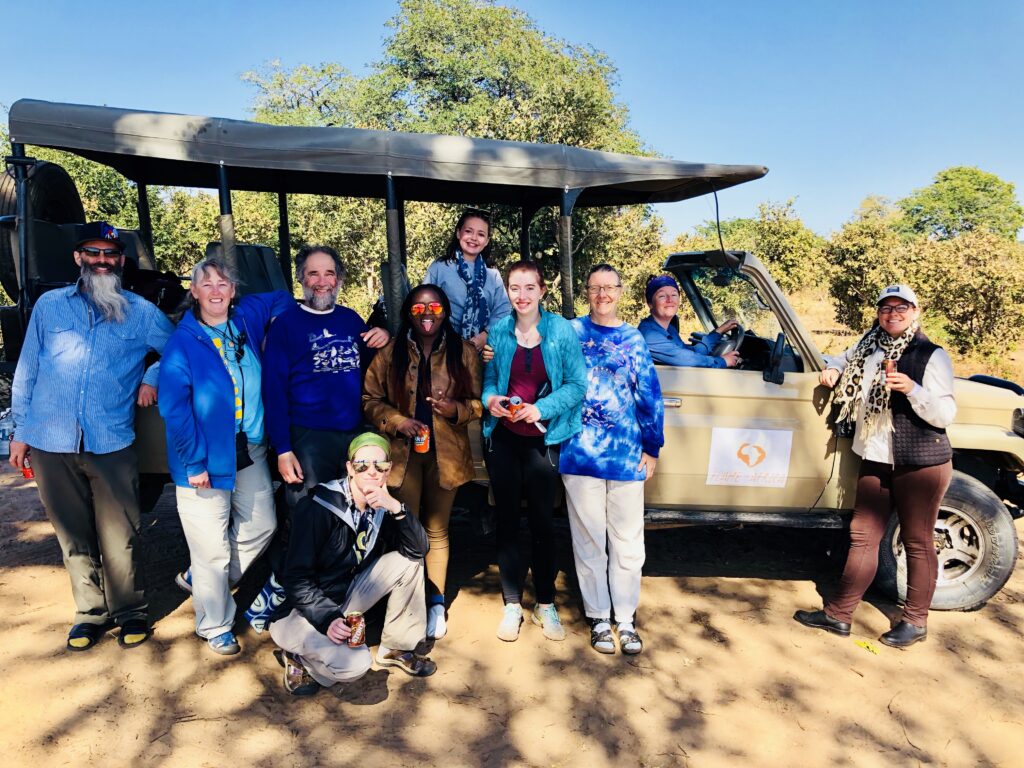 Trip Leader
Amy Stewart McIntosh
Amy is Kutandara's Executive Director and Co-Founder. Amy began studying African music in 1994 with master instructors both from Zimbabwe and the United States. Amy is adept at many African instruments, but especially loves marimba and hosho, and plays both with style and grace. Amy's focus is community, and the richness that comes from deepening our relationships with one another. Amy reminds us that music is not only about notes and rhythms, but about relationships among people working together toward a common goal.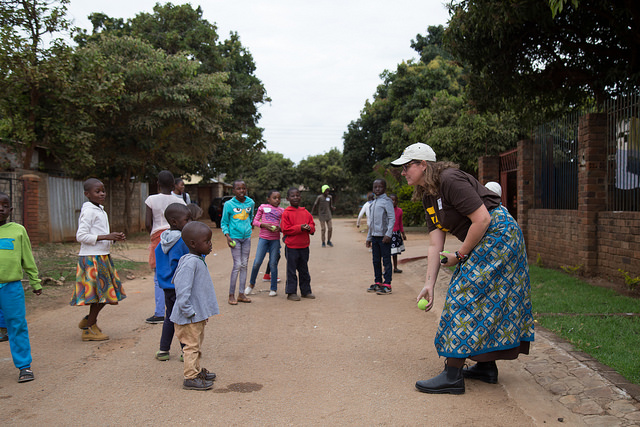 Amy's specialty in teaching at Kutandara is group marimba classes for children, teens, and adults at introductory – intermediate levels. She also teaches private lessons in mbira, hosho, and singing, and incorporates these themes, along with Shona culture and language, into her group marimba classes. In addition to her teaching at Kutandara, Amy has also taught at the Zimbabwean Music Festival (US), Camp Tumbuka (US), Nhemamusasa North (Canada), Zimba Marimba Camp (Sweden), and Watershed College (Zimbabwe).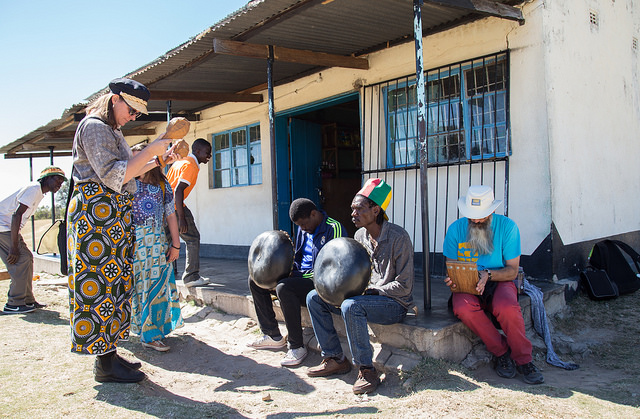 Amy visited Zimbabwe in 2001-2002 for six weeks and in 2017 co-led 2 back-to-back Culture & Music Immersion Tours with Dana Moffett of Rubatano Center in Washington. She also led the 2018 Tour, staying on for the summer afterward. After a personal visit in March 2022, she shepherded the 2022 Tour members through another meaningful, connected experience with friends, artists, performers, and teachers in Zimbabwe. She looks forward to helping the 2023 Tour participants gel into a community together.
Participants
We can accommodate up to 15 participants, in addition to tour staff. We are looking for outgoing, curious, kind, easy-going people with whom to experience a hands-on culture and music immersion in Zimbabwe. Participants will meet weekly with trip leaders April-June 2023 for culture and language orientation, to learn and rehearse music for sharing/performance, and to build a spirit of teamwork for our shared experience.
"This experience was super in-depth and something that would be hard to create on one's own. It was definitely worthwhile! The opportunity to give back in a meaningful way and connect with music, culture, new friends, and nature was amazing." – Kristin S., Boulder, CO
---