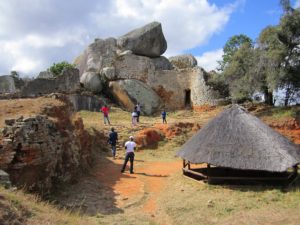 Our Directors, Amy Stewart McIntosh and Randy McIntosh, travelled this summer to study with Zimbabwean teachers and artists in Zimbabwe, and led a 2-1/2 week tour for students with Zimbabwean friends and teachers exploring the city and rural areas, participating in service projects, and witnessing the beauty of the Zimbabwean people and countryside. Based in Avondale, a township outside of Harare's city center, the team took day trips to learn, perform, volunteer, and sightsee, as well as overnight trips into the rural countryside for cultural immersion.
Amy Stewart McIntosh, Trip Leader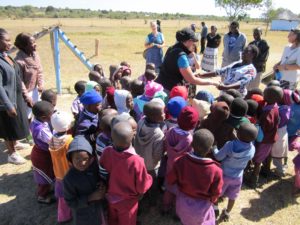 Amy is Kutandara's Program Director and Co-Founder. Amy began studying African music in 1994 with master instructors both from Zimbabwe and the United States. Amy is adept at many African instruments, but especially loves marimba and hosho, and plays both with style and grace.

 Amy's focus is community, and the richness that comes from deepening our relationships with one another. Amy reminds us that music is not only about notes and rhythms, but about relationships among people working together toward a common goal.
Amy's specialty in teaching at Kutandara is group marimba classes for children, teens, and adults at introductory – intermediate levels. She also teaches private lessons in mbira, hosho, and singing, and incorporates these themes, along with Shona culture and language, into her group marimba classes. In addition to her teaching at Kutandara, Amy has also taught at the Zimbabwean Music Festival (US), Camp Tumbuka (US), Nhemamusasa North (Canada), Zimba Marimba Camp (Sweden), and Watershed College (Zimbabwe).
Amy visited Zimbabwe in 2001-2002 for six weeks, and co-led the 2017 Culture & Music Immersion Tours over the course of four weeks with Dana Moffett of Rubatano Center. She looks forward to helping the 2018 team members gel into a community of learners and performers, and to introducing a new group of Americans to friends, teachers, and artists in Zimbabwe.