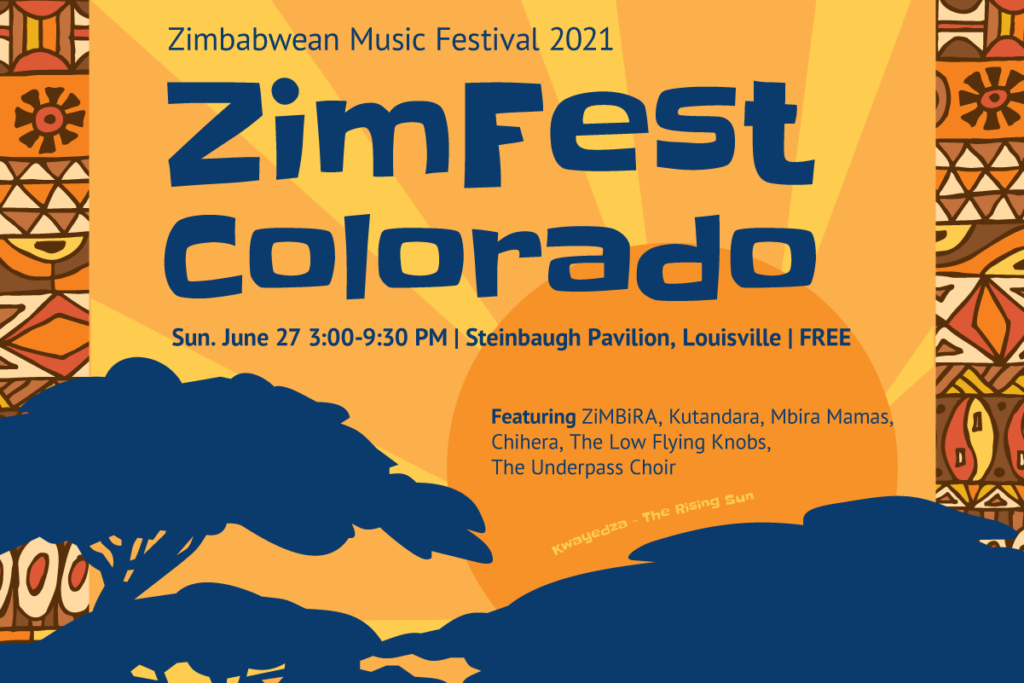 We collaborate with individuals, groups, and nonprofit organizations at every opportunity to bring special projects to our community and beyond. This year, Colorado Zimbabwean music enthusiasts are coming together to produce a one-day, mini-Zimfest for Colorado on June 27. We hope you'll spend the day with us!
Zimfest
In 2009, with Zimfest Association, University of Colorado, and the City of Boulder, we helped produce the Zimbabwean Music Festival, an annual celebration of Zimbabwean music and culture. Read More…
Music & Culture Tour of Zimbabwe:
Spend two weeks with Zimbabwean friends and teachers exploring the city and rural areas, participating in service projects, and witnessing the beauty of the Zimbabwean people and country with our Directors and Zimbabwean teachers and friends. Take day trips to learn, perform, volunteer, and sightsee, as well as overnight trips into the rural countryside for traditional culture immersion. Group lessons are be offered with Zimbabwean teachers, as well as performance opportunities for tour participants.
Misa Tariro: Mass of Hope
From 2001-2008, with Boulder Chorale, we collaborated on Misa Tariro: Mass of Hope. Work began in 2001, shortly after composer Randy McIntosh returned from Zimbabwe. Its completion was commissioned by the Boulder Chorale and debuted in its entirety in 2008 with support from Boulder Arts Commission and Boulder County Arts Alliance's Neodata Endowment. Read More…
Metamorphosis
In 2013, Metamorphosis was performed with Boulder Chorale and Frequent Flyer Productions (with support from Second Wind Fund of Boulder County, Colie's Closet, and The Hope Coalition), at The Dairy.  Read More…
The Lion Who Sang with the Birds
In 2008, Artistic Director Randy McIntosh wrote the musical, "The Lion Who Sang with the Birds" and saw it produced both at Boulder's Nomad Theater and Greeley's Union Civic Colony Center. Read More…
BVSD
We partner with Boulder Valley School District (BVSD) to give free music to faculty and staff through their Eco-Pass program. Three CDs per person are made available to teachers and administrators for personal and professional use. Read More…
Marimba Cargo Bike Move
In 2014, with the Boulder Cargo Bike Cooperative and Boulder Valley School District (BVSD), we moved our 10-piece marimba orchestra using cargo bikes and trailers to a fundraising concert for BVSD's Trip Tracker Program. Read More…
---