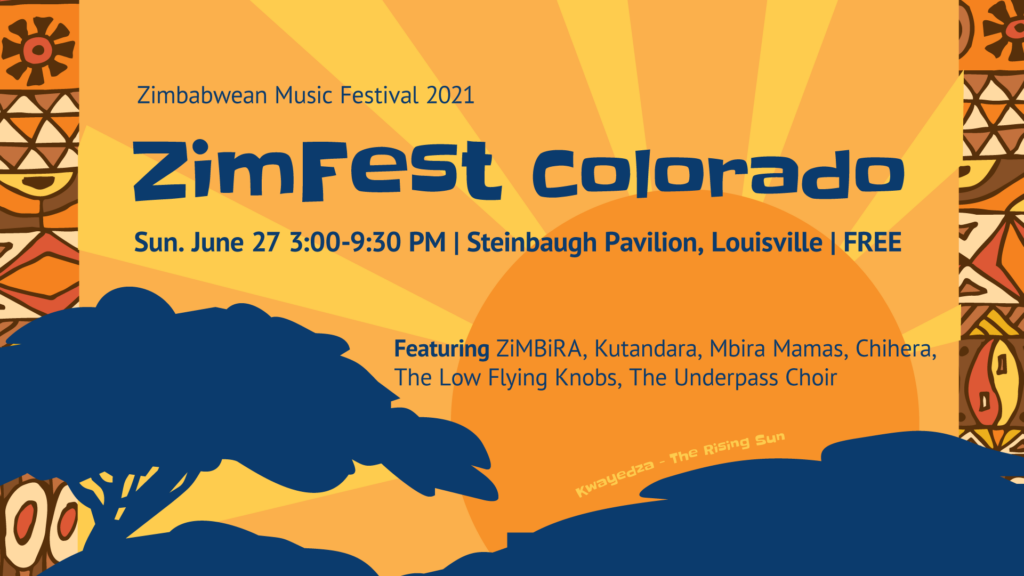 2021 Zimbabwean Music Festival
As part of Zimfest 2021, Colorado is hosting its own 1-day Zimbabwean Music Festival: ZimFest Colorado! Come experience a day of Zimbabwean music with traditional and contemporary instruments!
Schedule
3-9 PM
Marketplace Open
with concerts featuring:
3:45 – 4:15 PM
Mbira Mamas
4:30 – 5:10 PM
The Low Flying Knobs
5:15 – 5:45 PM
The Boulder Bike Underpass Choir
5:50 – 6:30 PM
Kutandara Marimba
6:50 – 7:30 PM
Chihera Family Band
7:50 – 8:30 PM
ZiMBiRA
8:30 PM+
Afterhours mbira circle/dandaro/pungwe
with Mbira Mamas and friends
Bring your standard (Cosmas-tuned) mbira, deze, and hosho!
---
2009 Zimbabwean Music Festival
In 2009, with Zimfest Association, University of Colorado, and the City of Boulder, we helped produced the Zimbabwean Music Festival, an annual celebration of Zimbabwean music and culture, and the largest annual gathering in North America of students, teachers, performers, and fans of Zimbabwean music. You can peruse the 2009 Registration Guide and the 2009 Festival Guide on the Zimfest website.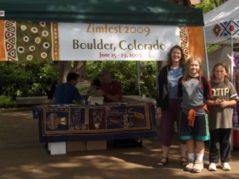 The Zimbabwean Music Festival is an bi-annual celebration of Zimbabwean music and culture. Zimfest is a fun-filled four-day weekend of concerts, workshops, community conversations, African marketplace, and more.
---