We partner with Boulder Valley School District (BVSD) to give free music to faculty and staff through the their staff Eco-Pass program. Up to three CDs per person are made available to teachers and administrators for personal and professional use.
In 2001, we helped start the Boulder Valley School District Multicultural Music and Youth Leadership Program at New Vista High School with then-Principal Rona Wilensky. This school-based program introduces Boulder County public school children to an important genre of world music, while focusing on group music skills and community music. A set of marimbas was purchased by BVSD in 2001 and is still actively used in classes in workshops, most notably at New Vista High School and Horizons K-8.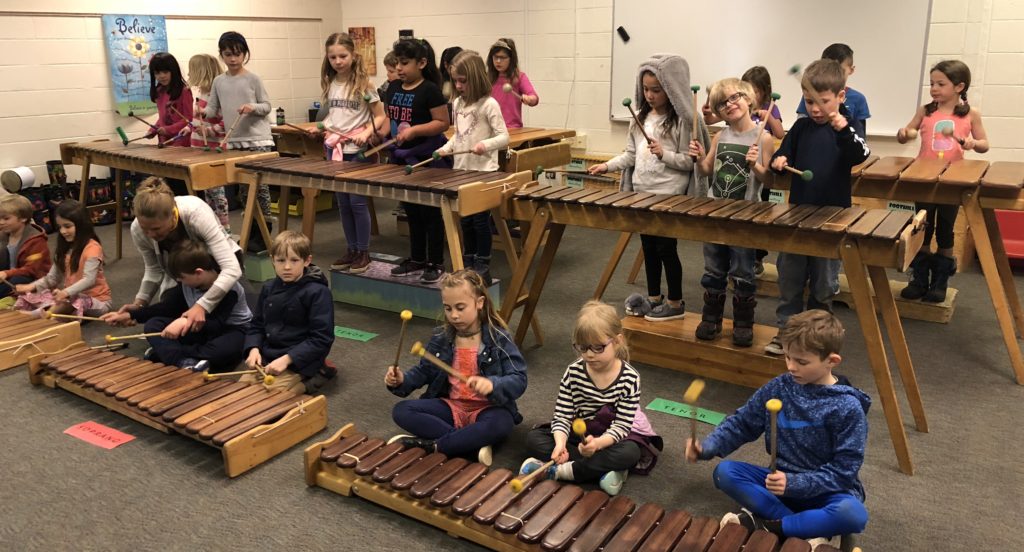 In February 2018, we took the traveling marimbas and mbira nyunga nyunga to Foothill Elementary. Our goal was to introduce the WHOLE SCHOOL to the music of Zimbabwe in small groups, and we did it! Every Foothill student participated in a small group, hand-on class on marimba AND on mbira. A big thanks to Foothill Elementary School for the invitation, coordination, and support.
---