A good, old-fashioned bake sale can brighten the day of even the healthiest of eaters. What's not to love? Bake sales often feature sweets and treats, but we'll also offer healthful choices for families on the go.

Annual Student Festival & Sharing ft. 'Give to Grow' Bake Sale
Saturday, May 26, 2018 from 11 am – 6pm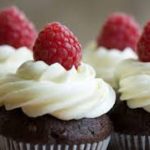 We'll start out the morning with individual breakfast breads and muffins, and move through brownies, cookies, popcorn balls, gluten free snacks, and even whole cakes and pies to take home for the holiday weekend. We'll also be selling bottled water, coffee and tea, whole fruit, yogurt, and trail mix. Want to help by baking a treat? Let us know!