Public Minutes of Moon & Stars Board of Director Meetings
Farai Charumbira Makombe, Ph.D., M.Ed.
Member November 2017–present, Co-Chairperson February 2018-present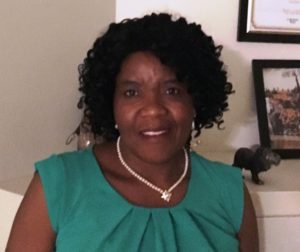 Farai graduated from Colorado State University with a Ph.D. in Human Development in 2006, after having received her M.Ed. in Human Development in 2000 from CSU, and a Masters Degree in Non Profit Management from Regis University. She currently works in Fort Collins as a Program Coordinator for a non profit organization that  provides direct clinical intervention services to address behavioral health and substance abuse issues for high-risk youth. Farai is passionate about serving the community, with a focus on education youth and family development, leadership development, research and development, and resource development. She also currently teaches part-time at Phoenix University and Colorado State University in the subject area of Test Development (item writing, item review, and standard setting). Originally from Zimbabwe, Farai also taught at the high school level for 7 years before coming to the US to complete her education. Farai believes that all people are worthy of respect. She values honesty, respect, loyalty, integrity, responsibility, peace, and harmony. She believes in Ubuntu/Unhu: "I am what I am because of who we all are."(Shona: Munhu munhu nekuda kwevanhu).
Austin Okigbo, Ph.D., MM
Member June 2017-present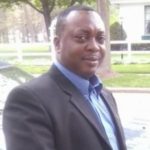 Austin Okigbo is an assistant professor of ethnomusicology at CU-Boulder. He holds a Ph.D. in ethnomusicology and African Studies from Indiana University and a master of music from Westminster Choir College, specializing in sacred music and music education, with performance tracks in vocal performance and choral conducting. He also has training in philosophy and theology from the Pontifical Urban University, Rome. His research focuses on music in African, African American, and African Diaspora religious experiences; Black World music and resistance movements; and music and public health performances and the global politics of AIDS. Prior to joining the University of Colorado, Okigbo taught at Williams College in Massachusetts as the Sterling Brown Visiting Professor. He has also taught at Harvard University and the University of Notre Dame.
Amelia Chizwala Peterson, J.D., LL.M., Esq.
Member June 2017-present, Secretary February 2018-present

A lawyer by profession, Amelia is Senior Grants Acquisition & International Donor Engagement Officer for World Vision (Zimbabwe mission). Prior to this appointment, Amelia spent 16 years living in the United States and Indonesia where she helped develop, fundraise for, and lead capacity-building programs for climate change mitigation focused on improving the livelihoods of small scale farmers by linking them to global markets for sustainable commodities. She worked with the governments of 8 countries including Brazil, Mexico, Nigeria, Peru, and Mozambique to bridge the gap between emerging green economies and economic inclusivity. As a consultant for a leading environmental research group in Indonesia, Amelia managed communications and resource development, raising multi-year grants and facilitating the signing of MOUs between key Indonesian provinces and several private donors and foundations including Unilever and the Packard Foundation. Amelia holds a juris doctor (J.D.) and an LL.M. (Natural Resources, Energy, Environment) from the University of Colorado – Boulder. She obtained a Bachelor of Science in International Business (China and the Pacific Rim) and an Engineering Management certificate from the Engineering Council, United Kingdom (2002). An avid traveller, writer, runner and mother, Amelia has both Zimbabwean and Swazi roots. She currently lives in Harare, Zimbabwe.
Rev. David Sharp, D Min.
Member April 2017-present, Co-Chairperson February 2018-present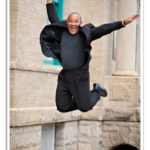 David Sharp is a life teacher. He is a speaker, writer, performer, composer, author and spiritual educator. Over the last 30 years David has given countless presentations for major corporations, civic organizations, universities and churches, as a keynote speaker, motivational speaker, and inspirational performer. He has an extensive background as a creative artist and has won awards for his songwriting and poetry. He has performed in major theaters including on Broadway, in films and on television, and has directed and choreographed for the theater.
David is an ordained minister (Presbyterian Church, USA) who incorporates the arts as a powerful tool of communication to complement the scholarship and intellect he brings to bear in his lectures and presentations. He has recorded CDs of inspiring music and poetry, has hosted a contemporary lifestyle television show in the San Francisco Bay Area, The Art and Soul of Urban Living, and was Editor-in-Chief of Soul Mag, a nationally distributed magazine bridging entertainment, culture, and spirituality. As a freelance writer, he has been published in numerous books, journals, periodicals, magazines, and other media formats.
As an educator David is on a life-long mission to expand his understanding of spirituality and share the wisdom of the world's great truths and spiritual texts. He has worked with people of all ages, and has a passion for teaching and sharing the resources that allow people to live life to the fullest, whatever the challenges.
Bruce Wilson, MBA
Member April 2017-present, Treasurer February 2018-present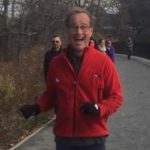 Bruce graduated with a Masters in Business Administration from Cornell University and worked in New York as a financial analyst for various entertainment companies. He also became a Registered Nurse and an accomplished triathlete, and is parent to Brianna Wilson, one of the early members of Tamba! Bruce himself has also been a student of Zimbabwean music for over fifteen years.
Public Minutes of Moon & Stars Board of Director Meetings
Past Board Members
Dean Fogerty
Member April 2017-February 2018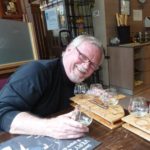 For many years Dean worked at IBM and Ricoh: as a Programmer, Events Coordinator, Video and Slide Producer, and Trade Show Manager. After retiring, Dean began volunteering with local arts/community non-profit organizations (lucky us!). Dean's son Davis was one of the original Shamwari members.