2018-2019 Happy Hour Dates
Friday, October 5 from 5-7 pm
Studio Open House
Come check out our new digs! Our landlord spent all summer moving walls, changing lighting, upgrading bathrooms, and basically making the space really work for us. We love it; come see why!
Friday, November 2 from 5-7 pm
Moon & Stars After Party
Thanks for your support at the 2018 Annual Moon & Stars Gala. It's time to celebrate and relax!
Friday, December 7 from 5-7 pm
World Music Community Choir House Concert
Come support our newly formed World Music Community Choir. They will perform a few songs for attendees, and everyone will get a chance to sing and dance together.
2017-2018 Happy Hour Dates
Friday, April 6 from 6-7:30 pm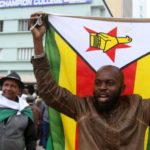 Cultural Discussion: The Amazing 'Non-Coup' v2.0 in Zimbabwe with Zivanai Masango

Last year in November there were soldiers & demonstrators dancing together in the streets of Zimbabwe. What has happen since the non-coup, and what's next for Zimbabwe as they try to attract foreign investors and tourists again? Join Zivanai in discussing this amazing & long overdue turn of events. Light snack hospitality will be provided. BYOB. No cost, however visiting artist donations are welcome.
Friday, March 2 from 6-7 pm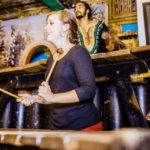 Adult Student Alumni Reunion with Guest Artist Jesse Larson
Jesse Larson first began to play marimba at Kutandara when she was 11 years old, and has been an avid Zimbabwean music lover ever since. She performed for many years with the bands Kutandara and Tamba! as well as other groups from around the U.S. She has also spent time learning from and working with various teachers including Chris Berry, Paul Mataruse, Zivanai Masango, Tendai Muparutsa, Jacob Mafuleni, and many more. At the age of 14, she began to student-teach under the instruction of Randy McIntosh and Amy Stewart McIntosh and then spent the next 6 years teaching regularly at Kutandara. She has since then taught in many different music communities around the country. and around the world.
Friday, February 2 from 6-7 pm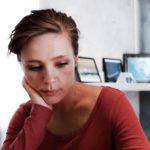 Advanced Teen Jam with Guest Artist Jesse Larson
(Beginners and adult slow-pokes, join us in Studio B!)
Friday, December 1 from 6-7 pm
Cultural Discussion: The Amazing 'Non-Coup' in Zimbabwe
with Zivanai + Helen Masango
Friday, November 3 from 6-7 pm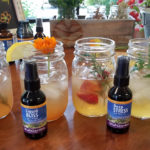 Moon & Stars Gala Pre-Party
with Wishgarden + Rowdy Mermaid Mocktails