Our mbira nature day camp gives children the opportunity to learn about the mbira 'nyunga nyunga' (sparkle sparkle) and mbira 'nhare' (telephone) in a fun, safe, outdoor setting. Children also participate in team building games, African storytelling, and lots of outdoor time together.
Session 1: June 10-14, 2019
Session 2: June 17-21, 2019
Monday-Friday | 9:00 am-4:00 pm | $395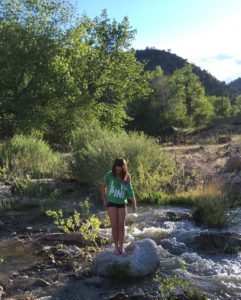 We meet at Ozo Coffee Company on Arapahoe Avenue, and then travel by bus to local city parks in the mornings and spend afternoons hiking easy trails to beautiful vistas together. Kids learn mbira repertoire and context, the stories behind the songs, a love of nature, and teamwork.
Our staff members are experienced teachers and teen band members at Kutandara, and our camper to staff ratio never exceeds 4:1. Randy McIntosh, camp director, has been a lover of hiking in the Colorado Front Range for over 30 years.
Click here to register. Upon receipt of your 50% deposit, your space will be confirmed. Register with a friend and you can both enjoy a 15% discount!
Your final 50% payment is due June 1, 2019. Camps with less than 6 students will be canceled May 15, 2019.
We hope you will join us!
Get Started | Workshops | 1st Fridays | Visiting Artists | Schools | Camps | Groups | Handbook | Calendar