African Music & Dance Camp – 1/2 Day
June 27-July 1, 2022
Monday-Friday | 10:00 am-1:00 pm | $225
REGISTER NOW
Are you looking for something unique for your child to do this summer? Our enriching African music and arts curriculum is that and more! When children study music and the arts, their reading, spelling, and math skills improve. Did you know that children who participate in a music group are 52 percent more likely to go on to college and graduate? It is true ~ and marimba is fun!
Kutandara's Summer Camp is a unique cross-cultural program that gives children an in-depth opportunity to explore a wide range of music, dance, and art from southern Africa in a day camp setting. Kids play by ear and build their musical confidence on all levels. If your kids are already doing music, this is the perfect match. If your kids haven't yet had success with conventional music – you'll love this! No prior musical experience necessary.
· Zimbabwean Marimba + Mbira
· Zimbabwean Songs + Games
· African Drumming + Dance
· African Arts + Crafts
Space is limited; Register Now!
Amy Stewart McIntosh, camp director, has been teaching summer camps at Kutandara since 1999. Our 2022 staff includes guest Zimbabwean teacher Blessing Chimanga, Kutandara Artistic Director Randy McIntosh, and Kutandara member Elena Parthemer.
________________________________________________________
Marimba Busking Camp – Full Day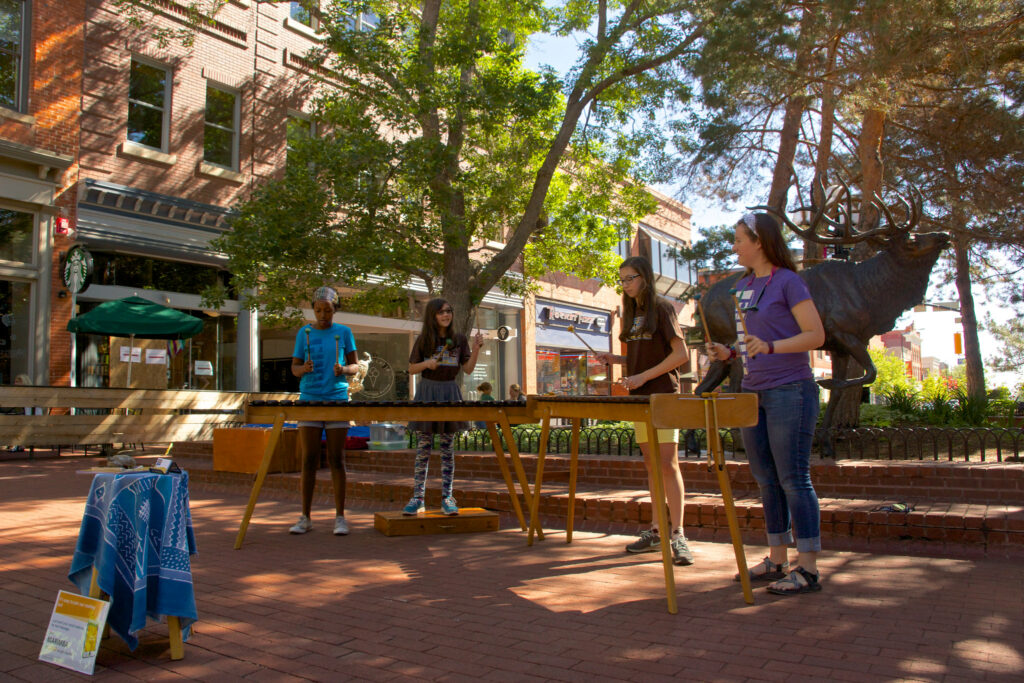 For now, we are putting our busking camps on hold. You will just have to wait until summer 2023!
Our marimba busking day camp allows preteens and teens to work in small groups to create cool marimba arrangements, and then earn their very own money performing on Pearl Street Mall.
Marimba + Mbira Performance
Teamwork + Public Speaking
Money Management + Gifting Mentality
We meet at Kutandara in the mornings and then travel by RTD bus to spend most afternoons on Pearl Street Mall together playing and earning tips…to spend on treats or take home and save. Kids learn performance, audience interaction, money management, and decision-making skills.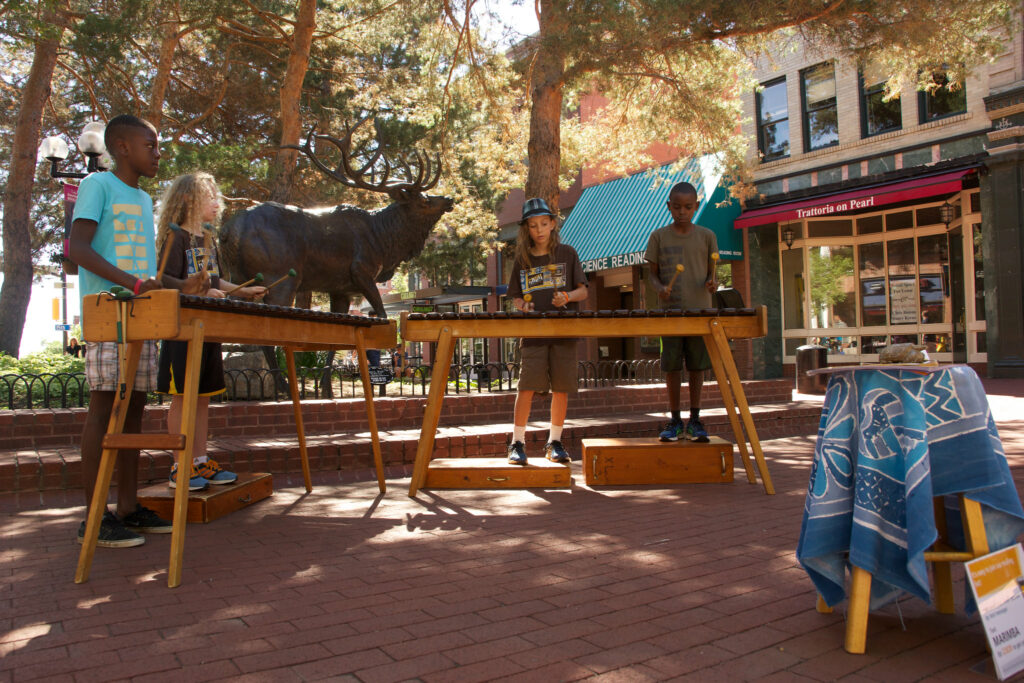 Our staff members are experienced teachers and young adult students at Kutandara, and our camper-to-staff ratio never exceeds 4:1. Amy Stewart McIntosh and Randy McIntosh, camp directors, have been teaching summer camps at Kutandara since 1999.